Many people today are worried about saving enough money for retirement. If you are going to rely on the stock market to ensure that you can live comfortably in 10, 20 or 30 years, I understand why you may be nervous. While the historical returns of the stock market may be in the 8% range, there is no doubt that some years, the return is much less. If you are planning to retire in a few years and the market dives, you may find yourself not retiring at all.
We know someone who planned to retire in 2007 and live comfortably. After the market crashed, he had to go back to work for another five years.
The good news is that you can make a reliable 10% or even 15% ROI per year if you purchase under market value real estate investments. Many of our investors have made a fortune with San Antonio investment properties over the years.
A popular way to make money for retirement today is to invest in under market value real estate in San Antonio in a solo 401k or self directed IRA. These funds can grow tax deferred over time, and you can often make an excellent rate of return.
Even after you technically retire, you still can invest in under market value real estate and enjoy cash flow. It may not be tax deferred any more, but you can still enjoy positive cash flow. Meanwhile, your friends and relatives are living off their retirement savings accounts based upon the stock market, which frequently dwindle over time.
Below is a great example of what you can do with an under market value investment property with a solo 401k or self directed IRA.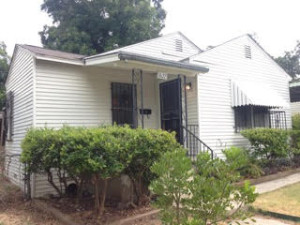 Still, we have CA investors coming into our fine city and buying property investment homes and making 12-13% ROI annually, with no property maintenance.
This San Antonio investment property was purchased by a CA cash buyer in July 2015 at 1622 Alametos St. This house is in 78201, and is north of downtown. This region is seeing rapid growth and appreciation.
The bottom line on this property was with only $10,000 of rehab, it was sold with owner financing at $99,900 in only a week after it was rehabbed. Here are the numbers:
$1041 per month
30 year note
10% interest rate
$5000 down payment
$99,900 final price
$216/mo. taxes/insurance
The total return on this San Antonio investment property was 13% per year.  That money is being returned to the investor's solo 401k account each month, and he will use that money to eventually invest in more San Antonio investment properties.
This is what you can do with investing in real estate properties from within a solo 401k or self-directed IRA. Whether you are an accredited investor or a non accredited investor, this can be a great financial move.