TexasCashFlow.com is based in the Alamo City – San Antonio TX USA, offering distressed properties with positive cash flow to investors with exciting returns and no property maintenance with owner finance method. We focus exclusively on under market value properties.
Our principal, John Majalca, is a highly experienced and passionate San Antonio real estate investor. He also is the #6 buyer's agent in San Antonio TX, according to Homelight.com. He bought 50 houses in his first year in 2001, and made $250,000. He financially retired at 28 with five figures in monthly cash flow, and has grown that cash flow by ~50% since that time a decade ago.
He also bought and sold approximately $2 million worth of real estate investment properties during the mortgage meltdown in 2007-9. Many people consider a down market the time to get out of real estate. Wrong! It's a great time to get in – if you know the market.
John is an expert in San Antonio real estate investment  properties and is a licensed real estate agent. He is here to help you build a portfolio of rental or owner finance properties and to teach you how to maximize your available capital for wealth creation over the long term. He has done it himself, and he can show you how, too.
And now a brief word from our mascot, Teddy 🙂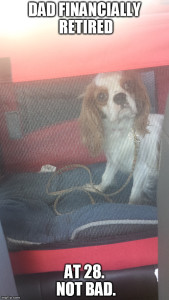 In addition to helping investors, we also offer the opportunity of home ownership for hardworking San Antonio families who cannot qualify for traditional financing.
Our advanced real estate investing system with distressed property sales is one that transforms people's lives, and raises up entire communities.
In John's Words……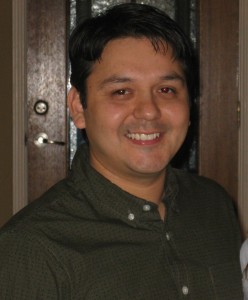 John Majalca, Licensed TX Realtor – 'I have invested in San Antonio TX since 2001, completing nearly 1,000 real estate deals. I financially retired in 2007 and has held large portfolios of owner financed affordable homes in San Antonio, but I continue to invest aggressively in our city.  I was born and bred in Ballinger TX, but relocated to Boston MA to complete his undergraduate work in computer science. After college, I had $40,000 in college debt and little capital, and living with family/friends.'
'I made some money in the stock market 1996-2001 (lost 95% of portfolio in those 5 years) and then I returned to Texas and began to invest in San Antonio/Austin. I was attracted to the low real estate prices in our city as well as the strong economy in all market conditions. I carefully choose under value properties in rising neighborhoods north, west and south of downtown, and wholesales them to cash investors who make positive cash flow.
'I am a huge believer in community service, and am dedicated to the revitalization of blue collar sections of San Antonio with distressed sales. I'm really happy to see the transformation of the city in the last decade, as billions of investor and tax dollars are being poured into construction projects across the area. Also, more blue collar workers are becoming homeowners through programs such as ours, which leads to better, safer neighborhoods and a sense of community.'
'Here's my message to you: If I can financially retire with below market value Texas properties, so can you! Contact me if you are a serious investor and want to make great cash flow.'