What are under market value investment properties in San Antonio TX all about? Below is a brief overview….after a picture of our mascot Teddy!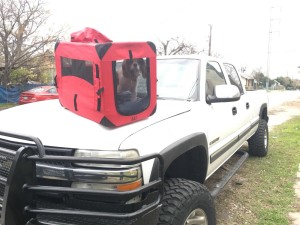 Investment Location: San Antonio TX USA
Investment Type: Single Family Home Distressed Fixer Upper Homes, Under Market Value
Investment Strategy: Long Term Buy and Hold Cash Flow
Price Range: $40,000-$75,000 cash wholesale
% Under Market Value: 20-30%
Repairs: $10,000 – $30,000
Rehab Time: <30 days
Exit Strategy: Owner finance (10% interest, 30 year note, we find the quality buyer for investor), can sell note after 1-2 years.
Closing: ~ 14 Days
ROI: ~10%
Monthly Positive Cash Flow: ~$500-$800 per month
Expenses: No monthly expenses; 3% commission on wholesale, 3% commission on owner finance sale, 3-4% closing costs on wholesale to investor.
You Should Invest If: You like maintenance-free cash flow on low-cost, below market value investment properties.