July 20, 2021: 2 New Off Market Hondo Properties Below!
FOR SALE – OFF MARKET – 2401 Ave J Hondo TX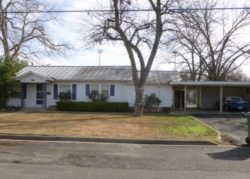 Investors!
We have a 100% off-market property available in the growing community of Hondo, TX, only 43 minutes west of San Antonio. Contact 210-865-0742 or jmpickett@gmail.com for more information.
Property Address: 2401 Ave J, Hondo TX
Description: Great flip or buy and hold opportunity with this 4/4, 2,800 square foot single family home. Sits on .581 acres and features an in-ground pool with shower and restroom. Also includes outdoor garage or workshop.
Repairs: $55,000, including full kitchen and bathroom remodel; new flooring, foundation leveling, service HVAC and pool pump, includes resurface pool, new electrical.
ARV: $350,000
Comps: 1509 25th st Hondo Tx , .289 acres, 4/2 2324 sq ft – Sold 11/2/2020 $345,000
1101 27th st Hondo Tx, 4/3 2844 sq ft, .51 acres – Sold 7/8/2021 $355,000
Price: Asking $200,000 – note 2020 appraisal came in at $220,000
Strategy: Flip with $55,000 in repairs or rent for $2000 to $2500 (we have eligible renters standing by.
Notes: Real estate experts say that with the ever-northward expansion in San Antonio's real estate market, the push to find raw and affordable land out beyond the city limits to develop into residential subdivisions became inevitable – making Hondo more and more desirable to buyers as the San Antonio market shoots higher.
Contact 210-865-0742 or jmpickett@gmail.com for more information.
FOR SALE – OFF MARKET – 3 BR, 1 Bath, Hondo TX
Investors, Hondo is only 45 min. west of San Antonio and is becoming a bedroom community for this booming south TX city!
We have a new off market Hondo 3 BR, 1 Bath home, 1100 square feet, .2 acres. Contact 210-865-0742 or jmpickett@gmail.com for more information.
Address: Hondo TX
ARV: $165,000
Cash Price: $85,000
Repairs: $32,000, includes adding bathroom
Strategy: Flip with $32k in repairs or rent for $1300 to $1500 per month
Comps: Rehabbed: 1155 32nd st sq ft 1148 – 3/2 Sold Price $165,000
Comps sold as is:
281 22nd st
sqft 810
Days on Market 1!
Sold Price $ 85k

1104 25th st
sqft 768
Listed price 120
Sold price 130k
Days on Market 8 days
lot sz .2

2802 Ave H
sqft 960. 2 bed 1 bath
sold price $109,000
Sold 4/9/21
Contact 210-865-0742 or jmpickett@gmail.com for more information.
Why Seller Financing Often Makes Sense in San Antonio
As successful under-market value real estate investors in San Antonio, our investors own plenty of rental properties and owner finance properties. Depending upon market conditions, we may do one investment property type more often than the other, but we always strongly believe in the San Antonio owner finance market as a way to grow your wealth.
Some real estate investors are afraid of owner financing a property. Why would you want to be the bank? Most investors want to put down 20% on a property and rent it out. Or they want to flip the house and move on to the next real estate investment deal. But there is a lot of money to be made by owning the property in cash and owner financing it. You also can have a mortgage on the home and do a wraparound mortgage as well as you like, but that is a topic for another blog post.
The major benefit of owner financing a property is that you enjoy having checks mailed to you each month for the mortgage payments, and you do not have to do anything else. Owner-financed property is a nice fit for the weary landlord, tired of the repairs and hassles of rental property. That is a major reason why owner-financed houses in San Antonio became our investors'
Offering seller financing on a fixer-upper will open up many opportunities to make a lot of money with your investments. Many potential buyers of a home do not qualify for a traditional mortgage. In San Antonio, we have millions of Hispanic renters who want to own their own home. But they have bad credit or no credit; many deal only in cash. These potential buyers need someone to give them financing if they are ever going to buy. This is a great opportunity for you to make a good ROI on your home. You can ask for a higher price for the home and get a good rate of return.
For example, check out the following San Antonio property: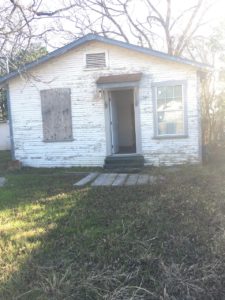 Booming south side market, 318 Elks Dr. San Antonio Texas 78211, lot size: .12 acres, 3 beds 1 bath, estimated rehab 7K, paint interior/exterior, plumbing/electrical up to code, Max ARV: 85K, Asking Price: 49K, sold comps are excellent in this neighborhood.Max ARV: $85,000Asking Price: $49,000
Exit strategy: owner finance, 5k down payment, 85K sales price, $850 monthly PI/TI, 30 year amortization, 10% interest or rent $850 monthly.
This home is $49k and needs only $7k of rehab to sell it, in my opinion. Thus you are in at $66,000 and can sell it for $85,000 (ARV) and charge 10% interest and make $850 per month.
Those terms are pretty typical for this type of house, but as the bank, you can charge whatever you want. If you ask too much, you may take months to sell it. But if you negotiate lower terms, you can sell it faster.
We strongly recommend as a real estate investor having at least some of your real estate portfolio as owner-financed properties, especially in San Antonio.
Vital Investing Details Below

What: San Antonio investment property
Investment Type: Single Family Home Distressed, Fixer Upper Homes
Investment Strategy: Long Term Buy and Hold Cash Flow – owner finance or rent
Price Range: $50,000-$100,000
% Under Market Value: 15%
Repairs of Below Market Value Property: $10,000 – $50,000
Rehab Time: 45 days
Exit Strategy: Owner finance (10% interest, 30 year note, we find the qualified buyer for investor); OR flip for a 30%~ profit (certain properties only).
Closing: ~14 Days
ROI: ~10% (CAN be higher but we never over-promise)
Monthly Real Estate Cash Flow: ~$1000-$2500 per month