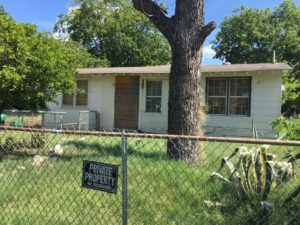 Address: 950 Kendalia Ave, San Antonio Texas, 78221
Description:  Location Location, just south of downtown, short distance to the river walk, the new San Pedro creek river walk extension project (multi-billion dollar inner city revitalization) and the Blue Star restaurants river trails: properties are going to double in value in the next 5 years, home needs to be converted into 3 beds 1 bath: estimated repairs for project: 50K , purchase price: 49K, Max After Repair Value: 145K, see attached comps.
Price: $49,000 cash only
Exit Strategy: Buy and hold with $50k in repairs; or fix and flip, ARV 145k.
Comps: Sold Comps 950 Kendalia Ave Rental Comps 950 Kendalia Ave
Contact: Email us for more information or to make offer.
More Photos: