Back in 2013, one of our investors bought their first San Antonio investment proeprty: a $50,000 buy and hold deal a few miles north of downtown San Antonio.
This was a point in the market when we did not have to do much rehab on our San Antonio investment properties. He picked up this house for a bit under $50,000 and cleaned it up with a broom and got rid of the trash. The total investment was $50,000.
At my recommendation, he did a seller finance deal on this San Antonio fixer-upper, under market value property with the following terms:
$50,000 cash purchase
$80,000 owner finance price
Zero rehab by investor
$806 per month
14% ROI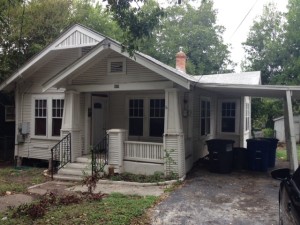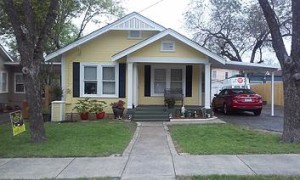 The owner of the property did a fantastic job on rehabbing it, as you can see by the pictures. But that is not the end of the story on this San Antonio investment property!
More Pictures After Rehab:
In August 2016, the owner of the property decided to cash out the investor. She paid him off with the proceeds of the sale of one of HER investment properties.
She paid him a sum of approximately $75,000, which is what was left on the mortgage. So, not only did he make $25,000 on the sale of the property, he also made approximately $22,000 in payments over 2.5 years! He made a total return of $47,000 on his $50,000 investment!
Now that is a fantastic San Antonio investment property return!