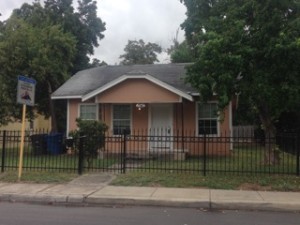 Address: 1740

Edison

Dr. SA, TX 78201
Year Built: 1950
Description: Booming San Antonio Market, very popular location north of downtown, this is a 3/2 that has a lot of potential, perfect for a young family. This is a great location, only a few minutes north of downtown and the Riverwalk.
Max After Repair Value: $109,000
Cash Price: $79,900
Exit Strategy – Buy and hold rental, property in rented monthly for $1,050, instant cash flow.
More Pictures: