Whether you are a new below market value real estate investor or an experienced hand, a very important part of your investing success is to select the best out of state investment property. For many investors, the best place to invest in below market value property is not where they live.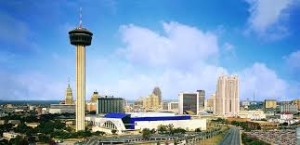 When many of our investors started buying under market value real estate in San Antonio, they had tried to buy in other cities, but found them too expensive.
They chose San Antonio investment properties for these reasons:
Incredibly low prices: I could buy under market value houses in San Antonio for $25,000, do $10,000 in rehab, and resell with owner financing for $49,900. That's an amazing return. Even today, with prices higher, I still can make 11% ROI on these under market value houses with a price of $50,000.
Strong economy. Bizjournal.com recently stated that San Antonio had the largest growth in construction employment from 2014 to 2015. This reflects the strong job and population growth that has shown no signs of slowing.
Growing population – Forbes has ranked it as the 9th fastest growing city in the US. This of course means there will be strong demand for houses for sale and houses for rent. From 2011-2012, San Antonio's population grew almost 2%!
Strong job outlook: Even though there is less growth than previously because of the slump in oil prices, San Antonio is still leading Texas for job growth as of early 2016. The city job growth rate still is a healthy 3.5%. One of the reasons I chose San Antonio as a city to invest in below market value property is that only 2-3% of its job base is involved in energy production.
Here is a fine example of the type of under market value property I buy in San Antonio: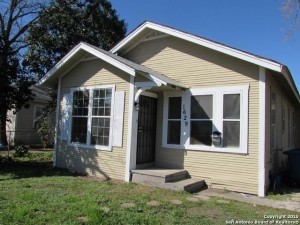 This 3 BR 1.5 bath property investment with positive cash flow north of downtown San Antonio TX is in a heavily revitalizing area. It was bought by the investor for $62,000.
It only needed approximately $10,000 of rehab, including new flooring, paint in and out, and minor foundation work.
The total project cost to the investor was $72,000.
Within 50 days of the completion of rehab, it was sold with owner financing with the following terms:
$5000 down
$89,900 final price
10% interest
30 year note
$937/month PITI
Cap rate 12.3%
If you choose San Antonio as your out of state investment property location, you will need to find a good Realtor and/or wholesaler to locate quality properties for you. My advice on that is to find a good wholesaler who has been working in the city for more than 10 years and has done several hundred transactions.
The wholesaler will make a 2-3% profit when he sells the under market value house to you, but the best wholesalers will leave you plenty of meat on the bone to make strong passive income. With a good team in place San Antonio is really the best out of state investment city, in my view.