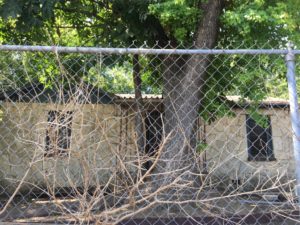 Potential more than 40K in profit on this investment. 1614 Alametos, San Antonio, Texas 78201. Excellent location, just north of downtown with a short distance to the river walk and the new San Pedro creek river walk extension (multi-billion dollar inner city revitalization project). Properties in this location are expected to appreciate by more than 50% in value over the next two to three years.
1614 Alametos has a large back yard with shady trees. Currently, the property is set-up as 2 bedrooms and 1 bathroom with a large patio in the back of the house. To get the maximum value out of this property and location, another bedroom and bathroom should be added. Estimated repairs: $65K with purchase price: $65K. Max After Repair Value: $199K
Note: 1622 Alametos just down the street was sold to an investor in 2015 for $65,000. With $15,000 of rehab, the property was sold for $99,000 with owner financing for a 13% ROI. Home was sold within one week.
Price: $65,000
Exit Strategy: Buy, Rehab and Hold this San Antonio investment property.
Contact us for more information about this San Antonio rental property