The San Antonio real estate market is very hot, with the median property sale averaging nearly $200,000 which is a big increase from 2012, according to recent statistics.
This heated up market has had an effect on the San Antonio real estate investing market, too. Back in 2012, I could buy many fixer uppers for $20,000 or $30,000, stick $10,000 into them, and resell with owner financing at $59,900.
Now it is more challenging for me to find cheap San Antonio fixer uppers. It is very rare that I can find an under market value San Antonio property in an acceptable neighborhood for $30,000.
That is the double edged sword of having a strong local economy: People have more money in their pockets and unemployment is low, which is great. On the other hand, San Antonio fixer uppers are more expensive than in the past.
On balance, I like the current market because working people in the city have more money and they have jobs, which is a good thing for them, their families, and the city as a whole.
I have recently been able to find under market value San Antonio properties for under $50,000, which still means that the San Antonio real estate investor can still make 12-14% ROI, which is excellent.
My favorite current strategy is to buy a fixer upper for about $45,000, do $25,000 in rehab, and then rent the property out to a section 8 renter. That way the San Antonio real estate investor does not have to chase rent, and I can usually get the house occupied and producing cash flow in 30 days.
Here is a great fixer upper to consider for this strategy: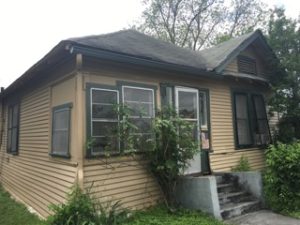 Address: 804 Virginia Blvd, San Antonio, TX 78203
Year Built: 1900
Description: Act fast – hot market and low under market value price! Serious cash flow on this San Antonio fixer upper! San Antonio wholesale property has 3 beds 1 bath, 900 sqft, built: 1900, Lot Size: .07 acres, Yearly taxes: $1,000.00, Estimated yearly insurance $600.00,
Estimated Repairs: includes interior paint, plumbing up to code, /bath updates,  Max ARV: 79K.
Cash Price: $45,000
Alternate Exit Strategy: Rent with 25K in repairs: $995.00 with section 8, no need to chase the monthly payment, San Antonio Housing Authority pays direct deposit to your account.