The San Antonio real estate market is hot, but there are still excellent, affordable San Antonio real estate investments available for the smart San Antonio wholesale property investor.
I found the property 1918 Santiago 78207 in an estate sale, and it was sold to a California investor for $25,000: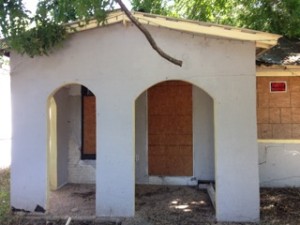 As you can see, this under market value property needed some work: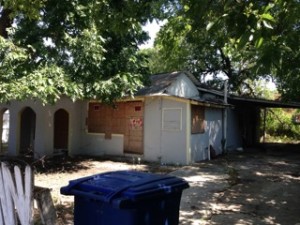 However, it is located in a growing and revitalizing area just a few miles west of downtown. So, my out of state investment property investor bought it and put $25,000 of rehab into it:
Updated kitchen: Countertop, sink, fixtures, cabinets: $1200
HVAC: Installation of 3 ton A/C: $3800
Electric: Upgraded all exterior and interior fixtures, all plugs up to code: $2900
Interior finish: Sheet rock, paint, doors, trim, hardware, closets and cabinets: $4400
Bathroom: New toilet, vanity, mirror, tile/bath/shower walls: $1500
Flooring: Laminate flooring in living room and four bedrooms, tile in kitchen, bath, utility: $3650
Exterior finish: Paint, dry rotted wood replacement, re-stucco sides: $3300
40 yard dumpster: $1200
Plumbing: Up to code: $2200
Microwave and vent: $850
The house sold in March 2016 for the following terms:
$74,700 final price
$750 per month including taxes and insurance
10% interest
30 year note
No pre-payment penalty
Total ROI: 15%
After rehab pictures:
This San Antonio real estate investor is making 15% per year on a $50,000 investment.