Most under market value or wholesale property investors I know buy houses with mortgages and rent them out. I used to heavily purchase under market value properties and rent them out, as well.
However, about 10 years ago, one of my real estate investing mentors pointed something critical out to me: John, you're in San Antonio TX. You have all these blue collar workers you are renting houses to. Why not just owner finance the under market value property to them and let them do most of the repairs?
Wow, what a great idea, I thought! Most of the time, when you purchase a whole sale under market value investment property, you spend $30,000 or more doing the rehab and then you have to work to find good tenants. And we all know some of the disadvantages of rental properties:
Leaking roofs, electrical problems, broken hot water heaters, busted toilets.
Damage by tenants
Tenants that don't pay and stay in the property
Vacancies
Problems with property managers, not to mention the expense
I had all of these problems at one time or another with my 200 rental properties. However, in 2008, I started to convert all of my below market value rental properties to owner financing.
Here's how I turned my renters into owner finance buyers:
I sent each renter a letter asking if they wanted to buy the below market value property.
People who wanted to buy it had to send me all of their financial documents so that I could properly qualify them per Dodd Frank rules.
People who did not qualify or did not want to buy the property left when their lease was up.
Those who wanted to buy the property put $5000 down and agreed to my terms – 10% interest, 30 year note, $600-995 per month PITI.
Once the occupants had bought the properties, they were responsible for all of the maintenance of the under market value whole sale property. I no longer had to be a landlord! What a great deal. Pure passive income every month and no landlording.
If I ever have to foreclose on the below market value property, I'm in TX, and it's easy to foreclose here – a non-judicial foreclosure state.
And that, my fellow under market value investors, is how you can earn 12% per year on a below market value property and never have to do repairs. That is all I do in my wholesale property business in San Antonio TX now – owner financing. Below is a perfect example of how you can earn a high ROI without maintaining the property:
This distressed property sale was completed in August 2015. The market in San Antonio TX has changed greatly in the last year. The market is booming and prices are up across the board, even in fixer upper homes.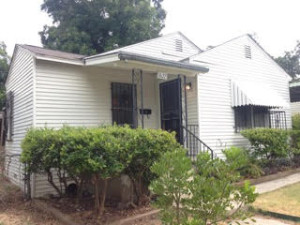 Still, we have CA investors coming into our fine city and buying property investment homes and making 12-13% ROI annually, with no property maintenance.
This property was purchased by a CA cash buyer in July 2015 at 1622 Alametos St. This house is in 78201, and is north of downtown. This region is seeing rapid growth and appreciation.
The investor bought cash, and we completed $10,000 in repairs in 3 weeks:
$65,000 cash price
$1500 carpet removal and adding wood vinyl in 3 bedrooms
$3500 HVAC
$750 for third bedroom conversion.
$750 for dumpster – clean out
$1500 two tone interior paint
$500 update five light fixtures
$1500 level front bedroom
$1500 closing costs
Total Investment: $76,500
Repairs were complete on July 31, 2015 and property was put on MLS. By Aug. 3, we had two full owner finance, price offers as follows:
$1041 per month
30 year note
10% interest rate
$5000 down payment
$99,900 final price
$216/mo. taxes/insurance
Investor's total monthly income after taxes/insurance is $825.
Final ROI: 12.9%
If you have questions about owner financing property in San Antonio (one of the best cities to invest in real estate) or anywhere else, please contact me.