This distressed property sale was completed in August 2015 by my San Antonio real estate investor. The market in San Antonio TX has changed greatly in the last year. The market is booming and prices are up across the board, even in fixer upper homes.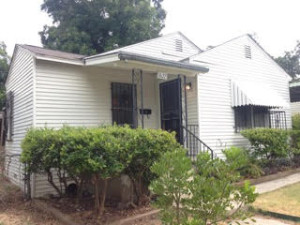 Still, we have CA investors coming into our fine city and buying property investment homes and making 12-13% ROI annually, with no property maintenance.
This San Antonio investment property was purchased by a CA cash buyer in July 2015 at 1622 Alametos St. This house is in 78201, and is north of downtown. This region is seeing rapid growth and appreciation.
The investor bought this San Antonio wholesale property cash, and we completed $10,000 in repairs in 3 weeks:
$65,000 cash price
$1500 carpet removal and adding wood vinyl in 3 bedrooms
$3500 HVAC
$750 for third bedroom conversion.
$750 for dumpster – clean out
$1500 two tone interior paint
$500 update five light fixtures
$1500 level front bedroom
$1500 closing costs
Total Investment: $76,500
Repairs were complete on July 31, 2015 and property was put on MLS. By Aug. 3, we had two full owner finance, price offers as follows:
$1041 per month
30 year note
10% interest rate
$5000 down payment
$99,900 final price
$216/mo. taxes/insurance
Investor's total monthly income after taxes/insurance is $825.
Final ROI: 12.9%
Interested in earning 12-13% ROI with no property management expenses in San Antonio real estate investing? Contact us now.
After Rehab Additional Pictures:
4.