We always have 1 or 2 homes available not listed on this website.
Contact us if you are looking for an investment property andor beautiful homestead.
We have a team of local experts (construction crews, title company, private investors, hard money lenders, attorney, real estate investment brokers, conventional lenders, local banks)
Financially retired from corporate America at age 28 escaping the rat race (we still work long hours everyday minus Sunday).
To invest, please contact me.
Strong Demand for Affordable Rental Properties Should Attract New San Antonio Investors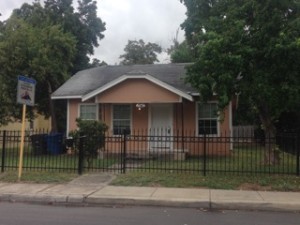 Austin Texas $200,000.00 -$500,000.00
Vital Investing Details Below

What: San Antonio investment property
Investment Type: Single Family Home Distressed, Fixer Upper Homes
Investment Strategy: Long Term Buy and Hold Cash Flow
Price Range: $100,000-$200,000 cash wholesale
% Under Market Value: 15%
Repairs of Below Market Value Property: $10,000 – $50,000
Rehab Time: <30 days
Exit Strategy: Owner finance (10% interest, 30 year note, we find the quality buyer for investor); OR flip for a 30%~ profit (certain properties only).
Closing: ~14 Days
ROI: ~10% (CAN be higher but I never over promise)
Monthly Real Estate Cash Flow: ~$1000-$2500 per month
Have a question? Say hey!