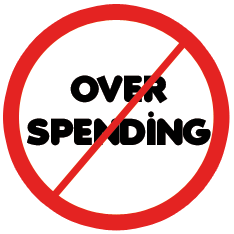 With the real estate market heating up in San Antonio, lots of new real estate investors are jumping into the game. It always happens when the market gets hotter.
However, many of those new investors will fail. It always happens in every 'up' market. I make positive cash flow in every market.
One of the biggest reasons that investors crash in real estate investing in distressed properties or under market value properties is they simply spend to much on rehab. I never spend too much on these fixer upper homes or distressed property sales.
Many real estate investors do not understand the neighborhood in which they invest. They assume that a 3/1 in 78210 is going to be largely the same as a house in 78207, as far as fixing it goes. This is completely wrong.
A home in 78210 on the north side of downtown San Antonio, TX is a hotter area with an average income of 2013 reported at $26,522. Meanwhile, in 78207, the average income  is $20,100.
This makes a major difference in terms of how I rehab the house. For a 78210 house, which is currently in higher demand due to its proximity to downtown, I will often opt for a fancier finish to include:
Granite counters
Premium light fixtures
Tile flooring
Nice front door
The rehab on a house in 78210 might be around $15,000. We did a deal in 78210 that was $62,000 cash, and rehabbed for $10,000. It included new flooring, nice paint in and out, and refinishing the floor.
On the other hand, we did a rehab in 78207 last year with a lower income, and spent much less: about $5000. We just painted the floor, painted in and out, fixed the foundation and got rid of trash at this fixer upper home.
That's all that a buyer in that area would expect – just the basics. To spend all of that money on fancier finishes in that neighborhood would be overkill.
Let's do the math. The investor in 78207 paid $29,900 and did $5000 in rehab. It makes the investor $450 per month in cash flow.
The distressed sale property in 78210 cost the investor $62,000 and makes the investor $750 per month. The rehab here was $10,000.
On 78207, the house makes a return of 15% or so. But if we put another $5000 in for too much rehab, the return would drop to about 13%.
I save my investors thousands of dollars and increase returns by 2-3% on each deal by knowing when to call it quits on rehab.
Of course, this all sounds simple on paper, but figuring out how much to spend on rehab of a Texas investment property – just enough to sell it quickly – takes a great deal of practice over years of investing.
If you are starting in real estate yourself or do not know well the neighborhood where you invest, make sure you are relying on a solid agent or investor there. He or she should be able to tell you how much rehab to do on your distressed investment property.
So many real estate investing careers are wrecked by careless attention to rehab costs. Please don't let it happen to you.