Lots of people want to know: stock market or real estate? Real estate or stock market? Anyone who knows me – an under market value property investor in San Antonio TX who owner finances everything – knows that I always will prefer real estate investing over the stock market.
Investing in real estate right can make you a millionaire at a young age. Some of us used to invest in the stock market but lost our rears in the early 2000s, not to mention 2008.
Many people think that if we put enough cash into the stock market, we will be able to retire and not incur a great deal of risk. The problem is that it often takes 30 years to invest enough, and you never know when you are going to be about to retire, and suddenly the market dives. When that happens, many would be retirees end up having to work another 10 years or more.
The low interest rates in the last few years mean that elderly people often have 50% of their money or more in stocks. This is often because they took such a hit in the big economic downturn in 2008. Now they have to take a lot more risk with stocks.
For me, once I got out of the stock market with my $50,000 and invested in real estate, I become wealthier much faster. I began in 2001 and had 40k of college debt, but by investing in below market value properties, I was able to be essentially retired at age 28 with 20k+ per month of cash flow.
I find that investing in under market value property just produces more steady cash flow than any other vehicle. I never have to ask invest in stock market or real estate, invest in real estate or stock market. It's 100% under market value real estate for me.
I always choose real estate over the stock market because my returns are like this property below: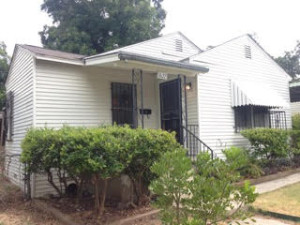 This under market value property was purchased by a CA cash buyer in July 2015 at 1622 Alametos St. This house is in 78201, and is north of downtown. This region is seeing rapid growth and appreciation.
The out of state investment property investor bought cash on this below market value property, and we completed $10,000 in repairs in 3 weeks:
$65,000 cash price
$1500 carpet removal and adding wood vinyl in 3 bedrooms
$3500 HVAC
$750 for third bedroom conversion.
$750 for dumpster – clean out
$1500 two tone interior paint
$500 update five light fixtures
$1500 level front bedroom
$1500 closing costs
Total Investment: $76,500
Repairs were complete on July 31, 2015 and out of state investment property was put on MLS. By Aug. 3, we had two full owner finance, price offers as follows:
$1041 per month
30 year note
10% interest rate
$5000 down payment
$99,900 final price
$216/mo. taxes/insurance
Investor's total monthly income after taxes/insurance is $825.
Final ROI: 12.9%
I will make nearly 13% per year without repairs on this under market value property until the buyer decides to refinance. Most stock portfolios cannot produce that type of steady return. That is why I always recommend investing in real estate instead of the stock market. Invest in real estate or stock market? For me it is not a choice at all.