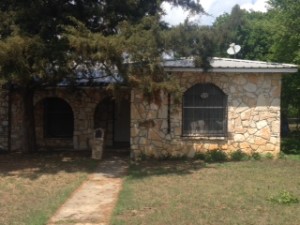 This property at 3711 Southport Dr., 78223, was purchased by the investor for $49,500 in late 2014. It is on the southside of the city. This was about 30% under FMV.
It is a 3/1 with a one car garage, and was built in 1957.
Central air was added, painted on the inside, and kitchen and bath rehabbed. Total cost: $11,365. Total investor cost was $60,865.
Using our unique owner financing system, this property was resold in four months to owner finance buyer that we found for the investor. The buyer maintains the property.
Terms:
$5000 down
$895 per month PI/TI
30 year amortization
10% interest
No prepayment penalty
No balloon
Final price: $89,900 (FMV)
ROI: 13.8%
More Pictures After Rehab:
Interested in Investing? Key Points –
$50-70k cash wholesale properties – mostly sold to California cash buyers
We qualify end owner finance buyers on job history and documented income per Dodd Frank rules.
All owner finance prices are FMV.
Typical terms – 30 year note, 10% int., $5000 down payment – varies depending on exact deal
Low foreclosure rate – resell to new buyer if needed
10-13% ROI is typical return
1-3 months to locate quality owner finance buyer
Tax/insurance payments are escrowed
5-10k rehab, no long term property maintenance
We have completed over 1,000 of these deals
Contact us to learn more