Investing in San Antonio real estate can be a great way to build wealth as it was for me. One of the challenges, when you are first starting out, is finding the capital to fund your investments of course. One of the ways that some investors get started is by using hard money.
A hard money loan is a bridge loan that is used for the short term to finance a property while you are doing renovations. A hard money loan in San Antonio is often used by house flippers who want to renovate the home and then sell it retail for a profit. But another strategy that some under market value property investors use is to use the hard money loan to renovate the home. Then, once the property is fixed, get a conventional investment property loan on the home and pay off the hard money loan. The property then can be rented out and you pay the loan from the rental proceeds. If you have done the deal right, you should be able to put away some money every month as your profits and save it over time to do more deals.
Hard money of course is expensive; you can expect to pay an interest rate of 12% to 16% in many cases, and you also have to pay an up front fee and a renewal fee every six months with many lenders. Ideally, you will want to have the property renovated in six months or less so you can either sell it or get a conventional loan and hold it as a rental property.
On a related note, sometimes if you look around, you can find a real estate investor who has a hard money loan on a property but does not have or does not want to spend the cash to renovate the property. In this case, you might be able to work out a deal with the real estate investor that can really save you a lot of money.
All you would need to do with this investment property would be to take over the hard money loan from the investor. In many situations, the investor may have bought the home at a much lower price than it is for sale for today. This can be a great way to get an under market value deal on a property.
For example, we have a San Antonio investment property below where the investor has a hard money loan on the home for about $58,000. That is way below market value. Homes have appreciated in San Antonio by at least 7% in the past year overall. This home on Alametos St. is for sale for $65,000, but if you take over the hard money loan, you have saved another $7000, plus the fees of taking out a new hard money loan. Then, you only need to spend the money on the rehab. What a great way to save a bundle on an investment property! Below is more information on this under market value deal.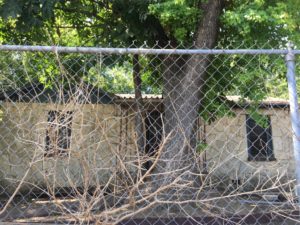 Potential more than 40K in profit on this investment. 1614 Alametos, San Antonio, Texas 78201. Excellent location, just north of downtown with a short distance to the river walk and the new San Pedro creek river walk extension (multi-billion dollar inner city revitalization project). Properties in this location are expected to appreciate by more than 50% in value over the next two to three years.
1614 Alametos has a large back yard with shady trees. Currently, the property is set-up as 2 bedrooms and 1 bathroom with a large patio in the back of the house. To get the maximum value out of this property and location, another bedroom and bathroom should be added. Estimated repairs: $65K with purchase price: $65K. Max After Repair Value: $199K
Note: 1622 Alametos just down the street was sold to an investor in 2015 for $65,000. With $15,000 of rehab, the property was sold for $99,000 with owner financing for a 13% ROI. Home was sold within one week.
Price: $65,000
Exit Strategy: Buy, Rehab and Hold this San Antonio investment property.