If you are an investor or possible investor in California, you probably know the answer to that question! Many of my out of state investors in California cannot believe the sky high cost of investment properties in many of the high population areas of California, such as San Francisco, Los Angeles and San Diego. Great places to live, but for positive cash flow investing? Not so much! California investment property is very expensive.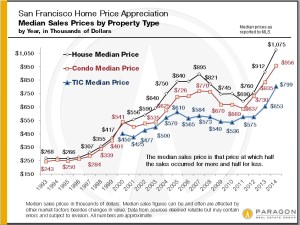 I've been fortunate enough to build my large portfolio of under market value properties here in Texas, where property values are a lot lower than some places. San Antonio investment property produces excellent real estate cash flow and is quite inexpensive. I also only owner finance my houses, so I have no maintenance costs.
If you are thinking about buying an out of state investment property for passive income, here is a good simple guide that can help:
How to Select Your Out of State Investing Market for Passive Income

Where you are going to invest in under market value properties depends on your real estate investing goals. Are you a flipper or a buy and hold investor? If you hang around my site long, you'll learn I retired early with buy and hold investment properties that are owner financed. I'm a big believer in buy and hold long term cash flow – that is how I financially retired at just 28 in San Antonio – one of the best cities to invest in real estate, in my humble opinion.
Anyway, a good buy and hold market for passive income might not be the best flipping market. Here in San Antonio TX, flipping has gotten tough as the economy is booming as of January 2016; it's hard for flippers to get properties cheap enough to make a good profit. For buy and hold investing though, I still make 10-12% per year, or $500-$700 per month in positive cash flow.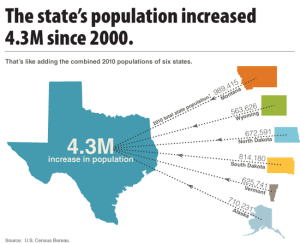 As you think about where to buy out of state investment property and under market value properties, consider:
State law: Is the state friendly to property owners? You want to invest in a state that makes it easy to evict tenants or to foreclose. State that are tenant friendly, such as CA, make it so hard to evict or foreclose, you could lose your shirt.
Trends: What's going on in the state as far as population? Here in Texas, we are seeing MEGA population growth.   My market of San Antonio is #5 on the list above as far as hottest housing markets go. Jobs are the biggest reason that people are coming to Texas, as well as housing affordability. This makes Texas a great place for out of state investors.
Price to rent: What does rent cost compared to the price to buy? In my town, it's 16.90, while in San Francisco it's 30.05. Whoa! No wonder so many CA investors are investing in out of state investment properties.
These are not all the factors to consider when you are buying an out of state investment property instead of California investment property, but if those three areas look favorable, you probably could do well in that market and financially retire early as I did, in one of the best cities to invest in real estate. San Antonio investment property is excellent for cash flow.
How To Find Out Of State Investment Properties and Under Market Value Properties

Now that you know which market to buy your below market value investment properties, how are you going to locate that house? Most investors I know do it two ways:
They find a good real estate agent investor who is hooked up with excellent contractors, property inspectors, title company, real estate attorneys.
They find a good turnkey property provider. The house has been totally rehabbed and usually has tenants or buyers in place.
Which of these routes you go with will depend upon your investing goals again. Some out of state property investors want to have absolutely no headaches or management worries, so they just buy turnkey properties. Other out of state investors think that method is too expensive, so they manage their own rehabs and property management.
If you decide to find your own below market value properties in your chosen market, here's what you're looking at:
Buying Below Market Property Yourself
Advantages
You'll get the house at a low price
High cap rate or ROI
Disadvantages
The house will not be producing income during the rehab and the time it takes to find a renter or an owner finance buyer
Rehab costs could shoot up if you don't have reliable partners
Harder to manage the rehab and management from a distance
Difficulty in controlling material costs
Buying Turnkey Property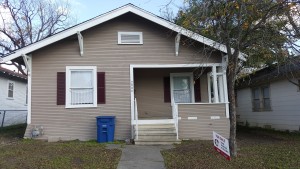 Advantages
Totally rehabbed
Tenant or buyer may already be in place
No work for you
Cost of material more predictable and stable
You know the quality of work you will get
Whole investment team is in place
Disadvantages
Higher initial cost
Lower ROI or cap rate
How big a difference are we looking at between buying a run down under market value house and buying a turnkey? Let's take a look:
Run down property: Estate sale, $30k purchase, $30k in rehab – will produce 13% ROI with owner financing or renting.
Turnkey property: $80k purchase price, no repairs, will produce 9-10% ROI with owner financing or renting.
So which will it be? Most people would say you obviously go for the better ROI with the under market value property you do yourself. But remember, you are going to have to do a heck of a lot more work – at a distance – with the fixer upper property. A turnkey property will earn lower ROI, but it a lot less stress. At the very least, you might consider a good turnkey property if you are a beginner in real estate investing. That way, you can make some good positive cash flow as you develop your own investment property team.
It all boils down to how you look at investing in real estate. Investing by definition means using something to get some type of return. You just have to decide if you want to use just your money to get a return, or use your time AND money to get a potentially higher return.
Choose wisely based upon your personal investing goals, and you will hopefully be able to be financially retired on your time table.
Personally, if I were a usual buyer of California investment property, San Francisco investment property, Los Angeles investment property or San Diego investment property, I would strongly consider buying out of state investment property. Investment property is all about real estate cash flow…..it's something you can rely on year in and year out, unlike hoping for appreciation.