The San Antonio housing market has gotten tighter in the last several months as prices are rising and supply of home on the market is getting tighter. For March 2018, there were 2012 homes sold in San Antonio, which was an increase of 3% over last year. The market has gotten stronger and bigger every year since 2012, and is being fueld by the strong local economy and a growing population.
The median home price for San Antonio was $215,000 in February 2018, which was a 6% increase from $202,000 a year ago. There has been a shortage of construction workers and a low supply of affordable homes for sale that have caused prices to rise. Still, prices in the area are still more affordable than many parts of the country, and San Antonio real estate investors can pick up homes in blue collar areas of the city for $70,000 or so that will produce 12% ROI, such as this one: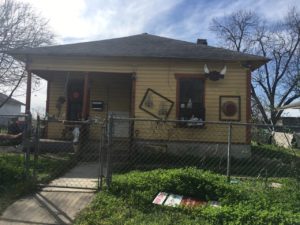 Excellent investment with tremendous potential. 307 Golodrina Ave., 3 beds 2 bath, 1370 sqft. Lot size: .11 acres, estimated rehab to make new and flip 50K, Max ARV: 169k, asking price: 75K.
Max ARV: $169k
Asking Price: $75,000
Exit strategy: Recommended exit strategy with 20K rehab: 5-10K down payment, sales price: 129K, $1,295.00 PI/TI 30 year amortization, 10% interest or rent $1200 monthly.
The San Antonio area's inventory of homes on the market, which is measured by the time it takes for a house to be sold if no new homes go on the market, was 3.3 months, which is very tight. The record low was December 2017 at 3.1 months. An inventory of six months shows a balance between sellers and buyers. The last time the San Antonio market was balanced was Nov. 2012.
Interestingly, the San Antonio real estate market has continued to get stronger even as interest rates rise. The national average for a 30 yar loan fixed is around 4.5%, which is nearly 1% higher than early 2017. Still, interest rates are historically low, and the economy is strong, so people's rising wages may be helping them to deal with the higher debt costs.