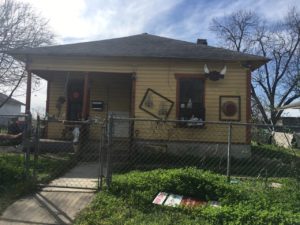 Excellent investment with tremendous potential. 307 Golodrina Ave., 3 beds 2 bath, 1370 sqft. Lot size: .11 acres, estimated rehab to make new and flip 50K, Max ARV: 169k, asking price: 75K.
Max ARV: $169k
Asking Price: $75,000
Exit strategy: Recommended exit strategy with 20K rehab: 5-10K down payment, sales price: 129K, $1,295.00 PI/TI 30 year amortization, 10% interest or rent $1200 monthly.
Comps: Rental Comps sold comps
More Photos: