I work with many successful out of state investment property investors in my San Antonio investment property business.
But I also have come across many unsuccessful 'investors' who typically never make any money in real estate cash flow investing in under market value properties.
I call them pseudo investors.
When I say 'pseudo investors,' I am referring to people who flatter themselves as investors but either rarely or never do a real estate investment deal.
Here are the most typical types of pseudo investors i deal with in under market value properties:
The 'investor' with zero capital. There are ways to invest in under market value San Antonio investment properties without cash of your own, but most of those methods suck as far as making cash flow each month. The best option you have is to borrow capital from friends or family at a 'friend rate' of 7-8%. At that rate, you can buy a $50k house and produce monthly positive cash flow. But if you don't have capital of your own, I don't want you to call me yet. You need to go find that capital from a private investor first. I deal ONLY in investors with cash.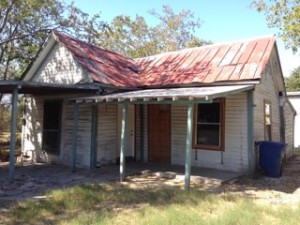 The 'investor' with capital but incapable of making an informed decision. I have 'investors' on my list with $500,000 or more to invest who never do a single real estate deal. They are simply constitutionally incapable of making decisions. If I send you a below market value deal, I expect a yay or nay in 24 hours. MAX. When I see a hot deal, I make an offer in minutes. Bottom line – if you have cash but are incapable of making decisions, don't call me please.'
The 'investor' with capital and can make decisions but is too picky. 'Oh that neighborhood is too risky, oh that house only has two bedrooms, that property has a cracked foundation….." Look folks: I have made MILLIONS of dollars on under market value San Antonio investment properties that look like crap with every problem in the book – roof, foundation, too small you name it. Every deal that a pseudo investor turns down – EVERY ONE – I buy it myself with my own cash and make $5000-$15,000. I already have my own cash and portfolio. I really don't need it. But if you are foolish, fine, I'll make the money.
The 'investor' with capital and can make decisions but has absurd expectations and is greedy. I have made a fortune on 10-15% ROI buy and hold deals in San Antonio. But this type of 'investor' is never happy with a certain return, they always want more.  Listen, this is San Antonio TX. It has many advantages – real estate is dirt cheap here, we have a great population of blue collar buyers, the economy is stable and taxes are low. But my typical deal is $50,000 and my profit might be $10,000 or $15,000. If that sounds like pennies to you, please don't call me. I do 50 or 100  of these deals per year. That's at least $500,000 i my pocket. That's real money in San Antonio. You might get big profits in San Francisco investment property, but you have to have millions to invest. Here in San Antonio investment property, you can get rolling with $100,000. Have realistic expectations of $10,000 on a quick flip to another investor, or 12-15% per year on a buy and hold.
The 'investor' from out of state who questions my rehab cost, comps and ARV. Please. Don't let the door hit you.
If you call me, I expect you to have proof of funds of at least $50,000 liquid or more, with expectations of making $10,000 max on a deal in 60 days or less. Or, 12-15% ROI on a long term buy and hold with owner financing or renting, if you prefer the latter.
Right now, I am seeking private investors – such as a former San Francisco investment property investor – who will buy a $50,000 3 BR 1 bath fixer upper. I do all the work – finding the house, doing the rehab, which you pay for. When the house sells, we split the profits on the San Antonio investment property down the middle.
Remember, I am not interested in a pseudo investor. Only a real investors with cash who can make decisions. Former San Francisco investment property investors especially welcome.
Let me know. Thanks.