Many of my out of state property investors come to San Antonio TX from San Francisco. They find it is very difficult to find affordable San Francisco investment property that will produce passive cash flow.
According to Forbes, 2016 is an excellent time to pick up under market value properties for cash flow in many undervalued markets. One of the most undervalued investor markets is San Antonio, which comes in at #6 on their list with a median price of only $189,000. It also is rated as their #4 boom town.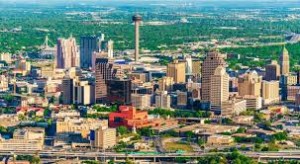 San Antonio is where I have bought hundreds of under market value properties since 2000. I have made millions of dollars off of below market value, $50,000 houses that many investors would laugh at.
It's much easier to make real estate cash flow on investment properties in the undervalued market of San Antonio. It is IMHO one of the best cities to invest in real estate given its growing population, affordable real estate, low taxes, and strong economy.
San Francisco Investment Property Hugely Overvalued = No Cash Flow
Meanwhile, San Francisco houses and San Francisco investment property is among the most overvalued in the US, according to Forbes. That magazine states that five of the most overvalued investment property markets are in California: San Francisco, San Diego, San Jose, and Los Angeles.
What is driving the lack of affordable investment property in San Francisco? There simply is not enough supply of market value properties for home buyers, which means that California investment property is just too expensive to produce real estate cash flow.
One of the reasons for that, Forbes says, is that many Chinese buyers have come into San Francisco and bought up San Francisco investment properties, paying full cash offers.
Another source says that San Francisco price to rent and price to income ratios have gone up by 25% from 2012 until 2015. The median price for a San Francisco house is $548,000 and is up 24% from a year ago.
In fact, San Francisco investment property houses are getting near to levels that were during the bubble years of 2006 and 2007. That was when prices in San Francisco were near $665,000.
I do not know how San Francisco investment property buyers can survive in that market, or California investment property generally. If you buy for appreciation, maybe you can do well, but that is far too risky for me.
I am an under market value, buy and hold, real estate cash flow investor.
A Good Example of Under Market Value, Cash Flow Property
Like I said earlier, I buy and sell under market value properties that many wealthy investors laugh at.
For example, this below market value San Antonio investment property was sold to my investor for only $25,000:
No one wanted this 'junk house.' I did! I saw the $100,000 houses next door lived in by the owners, and all of the revitalization going on in this area of San Antonio on the near west side.
Many out of state investment property buyers looking for real estate cash flow would never buy this house. My investor did for $25k, and then I did $27k in rehab:
Electrical update
New flooring (float new floor over that minor foundation issue after it's repaired)
Clean out
Update bath and kitchen with tile and granite
New light fixtures
Paint in and out
Finish second bedroom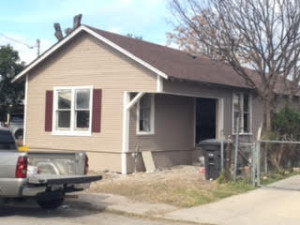 The ARV on this below market value property is $79,900. We just finished the rehab in the middle of January 2016. And guess what? By early February, we already had an owner finance buyer for it: $5000 down, $850 per month, $79,000 final price, 10% interest, 30 year note.
That is what you can do with investment properties in an under valued market here with San Antonio investment property. Anyone who buys San Francisco investment property or Los Angeles investment property or Seattle investment property will never see these types of returns or prices.