If you have considered investing in buy and hold real estate in San Antonio or another city, you probably have heard about the investing horror stories….major repair problems you didn't anticipate, bad tenants, cash flow negative properties.
Most of the problems that investor run into in under market value fixer uppers can be avoided with proper planning and foresight. Here are a few areas that many San Antonio buy and hold investors get into trouble:
#1 Bad Location
You need to buy property where QUALITY buyers and tenants want to live. If no one you want to rent to or sell to wants to live there, you are going to have problems.
For many investors in fixer uppers in San Antonio, this problem comes down to wanting to buy the cheapest possible property, which usually means buying in a bad area. And that problem often comes down to not having enough money to really start investing.
I have seen this mistake time and time again – would be investors want to get started in buy and hold investing and really do not have the capital to do it right. Not having enough money means you end up buying cheap in bad areas, you get bad tenants, you don't have cash reserves for repairs….pretty soon, you are in a very bad situation.
Personally, I buy in blue collar areas that are on the edge of wealthier neighborhoods. This property in Beacon Hill I sold to my father in law, which is an up and coming area on the edge of very expensive neighborhoods. This buy and hold deal worked out great for him: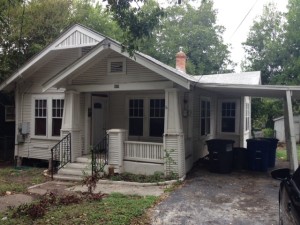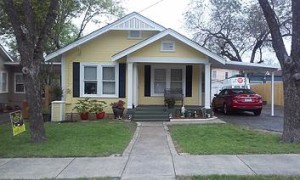 He just had the buyer pay him off, and he made nearly $48k on a $51k investment. Nice deal!
#2 Numbers Do Not Add Up
Another common problem new buy and hold investors get into is they find a nice looking property in a nice area and the rent sounds good, but when they add up the numbers, including repairs and vacancies, the expenses are greater than the cash flow.When you see this, you should always follow the numbers. Don't listen to your heart. If there is not enough money in the deal, don't do it. And be honest with yourself about what the expenses are, don't fudge them to make them look good.There is nothing worse than buying a fixer upper buy and hold deal and having to put money INTO it to keep it out of foreclosure.
#3 The Property Is a Wreck
I deal with ugly properties that might scare many investors: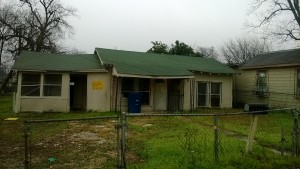 This is an example of our lower priced affordable home, but still an excellent investment in property. These houses will sell in our neighborhoods in San Antonio TX. It is a 4/1 on Colima Ave. in the 78207 zip code. It was purchased by the investor for $20,000 cash, which was well under market value. He had it repainted in and out and the door secured, and other minor fixes. That cost him $5000 total in repairs.
Houses in this range and location do not require major repairs and upgrades to resell.
We then sold the house with owner financing to a qualified end buyer. The buyer was qualified according to SAFE Act – documented income, tax returns, pay stubs, employment verified. All Dodd Frank underwriting rules were followed.
Terms:
$3000 down
$400 per month PI/TI
30 year amortization
10% interest
No prepayment penalty
No balloon
Final price: $39,900 (FMV)
ROI: 12%
That is the kind of house I deal with, but you as a new investor may want to steer clear of houses with major problems. If you get a truly ugly fixer upper, consider having an expert real estate investor/company run your investments for you.
Lastly, many buy and hold investors get into the business for passive income but find that they simply do not have the time and/or the money to do it right. That passive income dream can become a money sucking nightmare if you are not careful.
If you are looking for a good buy and hold investment property, I can help you with the below property and run the entire project for you.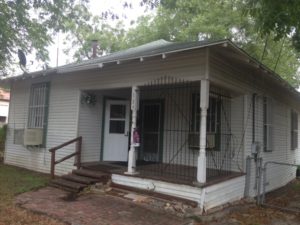 Address: 126 E Dullnig Ct., San Antonio, TX 78223
Year Built: 1919
Description: Major cash flow on this San Antonio fixer upper distressed property – 4 beds 1 bath, 1100 sqft, two large storage units in the back, Lot Size: .19 acres, Yearly taxes: $1,600.00, Estimated yearly insurance $700.00, Estimated repairs: 30K, includes interior paint, electrical/plumbing up to code, landscape, trash removal, kitchen/bath updates, central HVAC, flooring, 2 room conversions, foundation/roof repairs.
Max ARV: $109-$115k
Cash Price: $55,000
Exit Strategies:
Rent with 30K in repairs: $1150.00
Owner Finance San Antonio wholesale property with 20K repairs: 5k down, $995.00 monthly P/I, 30 year amortization, 10% interest, Price: 99K.
Our top real estate investors have done hundreds of rehabs on San Antonio investment property, so I know what I am doing on the rehab; my estimates are usually within 5-10% of the actual rehab number.