Below are recent case studies about our under market value properties that are producing positive cash flow in San Antonio TX. Typical rate of return is 10% on the distressed sale, but may vary.
Interested in Under Market Value Properties For Sale?
Key Points –
$50-70k cash wholesale properties – mostly sold to California cash buyers for positive cash flow
We qualify end owner finance buyers on job history and documented income per Dodd Frank rules.
All owner finance prices are fair market value.
Typical terms – 30 year note, 10% int., $5000 down payment – varies depending on exact deal
Low foreclosure rate – resell to new buyer if needed
~10% ROI is typical return for the investment in property
1-3 months to locate quality owner finance buyer
Tax/insurance payments are escrowed
10-20k rehab, no long term property maintenance for your property investment.
We have completed over 1,000 of these distressed sales that now produce positive cash flow
Contact us to learn more
1.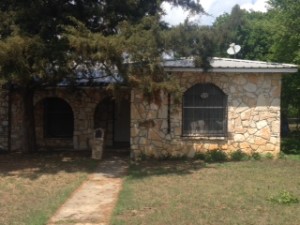 This positive cash flow property at 3711 Southport Dr., 78223, was purchased by the investor for $49,500 in late 2014. It is on the southside of the city. This was about 30% under FMV.
It is a 3/1 with a one car garage, and was built in 1957.
Central air was added, painted on the inside, and kitchen and bath rehabbed. Total cost: $11,365. Total investor cost was $60,865.
Using our unique owner financing system, this property was resold in four months to owner finance buyer that we found for the investor. The buyer maintains the property.
Terms:
$5000 down
$895 per month PI/TI
30 year amortization
10% interest
No prepayment penalty
No balloon
Final price: $89,900 (FMV)
ROI: 13.8%
More Pictures After Rehab:
2.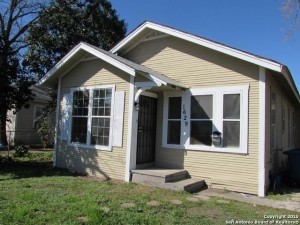 This 3 BR 1.5 bath property investment with positive cash flow north of downtown San Antonio TX is in a heavily revitalizing area. It was bought by the investor for $62,000.
It only needed approximately $10,000 of rehab, including new flooring, paint in and out, and minor foundation work.
The total project cost to the investor was $72,000.
Within 50 days of the completion of rehab, it was sold with owner financing with the following terms:
$5000 down
$89,900 final price
10% interest
30 year note
$937/month PITI
Cap rate 12.3%
More Pictures After Rehab:
3.
This distressed property sale was completed in August 2015. The market in San Antonio TX has changed greatly in the last year. The market is booming and prices are up across the board, even in fixer upper homes.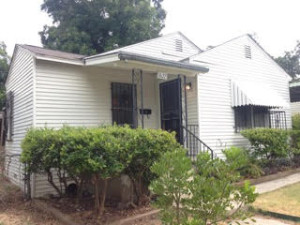 Still, we have CA investors coming into our fine city and buying property investment homes and making 12-13% ROI annually, with no property maintenance.
This property was purchased by a CA cash buyer in July 2015 at 1622 Alametos St. This house is in 78201, and is north of downtown. This region is seeing rapid growth and appreciation.
The investor bought cash, and we completed $10,000 in repairs in 3 weeks:
$65,000 cash price
$1500 carpet removal and adding wood vinyl in 3 bedrooms
$3500 HVAC
$750 for third bedroom conversion.
$750 for dumpster – clean out
$1500 two tone interior paint
$500 update five light fixtures
$1500 level front bedroom
$1500 closing costs
Total Investment: $76,500
Repairs were complete on July 31, 2015 and property was put on MLS. By Aug. 3, we had two full owner finance, price offers as follows:
$1041 per month
30 year note
10% interest rate
$5000 down payment
$99,900 final price
$216/mo. taxes/insurance
Investor's total monthly income after taxes/insurance is $825.
Final ROI: 12.9%
Interested in earning 12-13% ROI with no property management expenses? Contact us now.
After Rehab Additional Pictures:
4.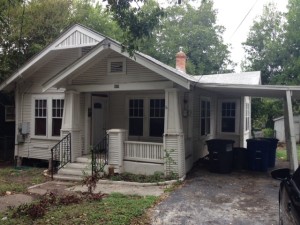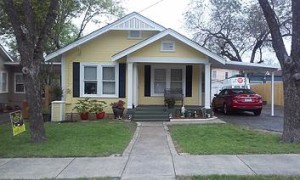 This property investment with positive cash flow at 604 West Hollywood 78212 is in Beacon Hill, which is a rapidly appreciating area north of downtown by 2-3 miles. It was bought for $51,000 cash in October 2013 by the investor. It was very run down. Today it is worth $125,000 and mostly rehabbed, but not by the investor — by the end buyer. Terms:
$51,000 cash purchase
$80,000 owner finance price
Zero rehab by investor
$806 per month
14% ROI
More Pictures After Rehab:
5.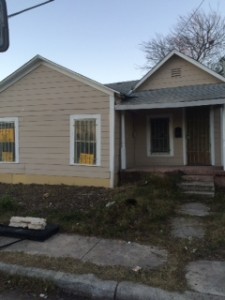 This fixer upper home at 1219 Perez St. in the 78207 zip code is another example of one of our more affordable homes. This area is being revitalized, but homes are still less expensive here than north of downtown.
It was bought for $29,000 cash by the investor for positive cash flow, and resold with owner financing for $55,000. Only $7000 in rehab was done, leveled foundation, painted floor, painted in and out. No more than that should be done as it isn't necessary for resale. Terms:
$5000 down
$550 per month
10% interest
No prepayment penalty
No balloon
Final price: $55,000
12% ROI
More Pictures After Rehab:
6.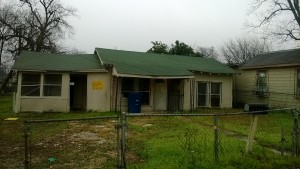 This is an example of our lower priced affordable home, but still an excellent investment in property. These houses will sell in our neighborhoods in San Antonio TX. It is a 4/1 on Colima Ave. in the 78207 zip code. It was purchased by the investor for $20,000 cash, which was well under market value. He had it repainted in and out and the door secured, and other minor fixes. That cost him $5000 total in repairs.
Houses in this range and location do not require major repairs and upgrades to resell.
We then sold the house with owner financing to a qualified end buyer. The buyer was qualified according to SAFE Act – documented income, tax returns, pay stubs, employment verified. All Dodd Frank underwriting rules were followed.
Terms:
$3000 down
$400 per month PI/TI
30 year amortization
10% interest
No prepayment penalty
No balloon
Final price: $39,900 (FMV)
ROI: 12%
Note: The final price for the owner finance buyer is FMV and DOES NOT constitute 'predatory lending,' which is illegal per Dodd Frank regulations. Sold comps in the neighborhood on properties of similar size, age and condition are approximately $39,900 to $49,900 – if elec and water work and roof is not leaking.
A CMA was run on similar houses within a two mile radius. Max value in that area for similar houses is $99,900 for an immaculate property that has been updated.
More Pictures:
7.
This  is a good example of a distressed property sale that no one else wanted that both we and the investor turned a nice profit on. And, the end buyer gets to own a home on a nice lot of land.
It is an affordable fixer upper home on 3 acres is located in Von Ormy TX, which is about 20 miles south of San Antonio. This property was purchased by us for $30,000, and was sold to an investor for $36,000. He put $10,000 into the under market value property:
Running city water line to house
Paint in and out
Trash removal
Plumbing and roof repairs
The under market value distressed house was resold to a qualified buyer with owner financing:
$5000 down
$72,000 final price
10% interest
30 year note
$795 per month
ROI: 11%
More Before Rehab Pictures:
8.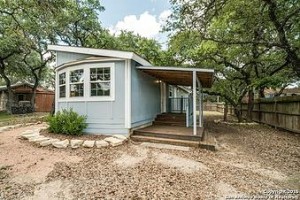 This under market value manufactured home is located near Canyon Lake, about 15 miles NE of San Antonio. It is a peaceful and beautiful part of our area. It was a distressed property sale that worked out well for the investor.
Our principal sold this property to a family of rehabbers in San Antonio for $50,500, who then did the $25,000 of rehab themselves:
Kitchen: $2100
HVAC repair: $300
Electric Fixtures: $900
Interior repair and paint: $4500
Exterior Repair and Paint: $3250
Exterior skirt: $800
Tree trimming: $500
Roof repair: $300
Plumbing: $500
New Water Heater: $2010
Bathroom: $1000
New floors: $2200
Dumpster: $1000
New Appliances: $1550
Rotten wood removal: $895
Deck repair and stain: $900
New mulch: $250
New windows: $2000
New Mail box: $100
Their total investment cost was $75,555, with a sold price of $99,970.
After commissions and closing, they had a profit of $18,000. Investors complimented us on providing them with a profitable first deal and accurate rehab numbers.
More Before and After Rehab Photos:
Please review under market value properties for sale.