This under market value property at 2006 N. Sabinas, San Antonio TX 78201 was purchased by the investor for $55,000 in late September 2015. Rehab of $25,000 was completed in early December 2015.
It now is for sale with owner financing for $119,900. Down payment of $5000 is required, 10% interest, 30 year note. Rate of return is approximately 11-12%, without maintenance costs. DOM typically is 30-60 days.
We market for qualified buyers through word of mouth, local advertising, Craigslist, signs in the neighborhood and also via our business partners in San Antonio.
After Rehab: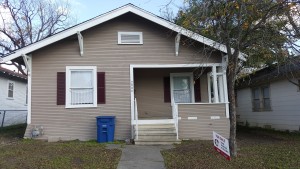 Before: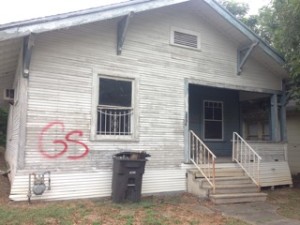 Property Details:
2 beds 1 bath, 1078 sqft, built: 1918, yearly taxes: $1,900.00, estimated yearly insurance: $800.00, estimated repairs: 20K, includes new HVAC, updated kitchen/bath, flooring, paint in/out. Max After Repair Value: $119,900.00 with owner financing.
We did a Monterrey finish on the interior walls, which is a higher end finish that usually is seen on much more expensive properties. This only is a $1000 cost but it adds greatly to the appeal on resale.
Rehab included new HVAC, new roof, refinished floors, paint in and out, tile and granite in the kitchen, new bathroom fixtures, electrical updates, new kitchen cabinets. We own a construction company, so our rehab costs are well under retail.
More After Photos:
Want to earn 11-12% without being a landlord? Contact us for our latest below market value deals.